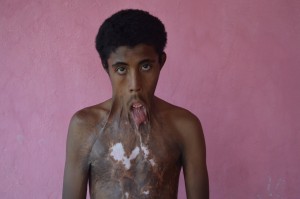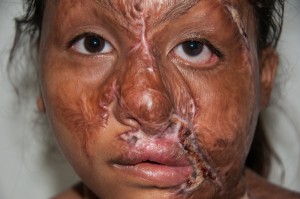 Through The John Fawcett Foundation in Bali we arranged for 2 young burns victims to come to Perth for corrective surgeries in November 2015. Jumi, 13 years, was from Sumba and had sustained severe facial burns as a young child, for which she received only basic treatment. Ingke 16 years, was from West Timor and had also sustained severe neck and chest burns as a child and was left with a shocking deformity.
The Mount Hospital, Surgeons Timothy Cooper and Mark Duncan Smith and Anaesthetist Simon Zidar volunteered their time and expertise to perform corrective surgeries on these 2 patients. Their convalescence was quite prolonged but they both did very well. They returned home in December and will be followed up in 2016. The difference made to their lives was considerable. Their courage was also incredible. You can follow up their progress on Facebook.
We remain indebted to all those people who helped out including translators, admin staff, volunteers, carers, hosts, donors and fundraisers. Too many to mention. Thankyou.