Nose Surgery - Rhinoplasty in Perth, Western Australia
Thinking about undergoing rhinoplasty in Perth? Dr Timothy Cooper and his team at Rodin Clinic are the leading cosmetic specialists in WA, offering a full suite of cosmetic surgery, including rhinoplasty.
Overview of Rhinoplasty/ Nose Surgery
Rhinoplasty, which is also commonly known as nose surgery, a nose job or nose reshaping, is a surgical procedure offered at our Perth clinic to reshape the nose. Our rhinoplasty surgery includes changing the size of the nose, altering the profile, correcting any defects and narrowing the span of the nostrils. Rhinoplasty may also be performed for functional reasons such as breathing difficulties secondary to airway problems including septal deformities and turbinate enlargement.
Whether you've been thinking about undergoing rhinoplasty in Perth for cosmetic or respiratory reasons, Rodin Clinic can help. Contact us today on (08) 9389 9522 to find out more about our advanced procedure for rhinoplasty, and to book a consultation at our Perth clinic.
Are You Considering Rhinoplasty in Perth?
If you're considering undergoing Rhinoplasty, then it's important to discuss the procedure with your surgeon to set expectations ahead of time. Whilst undergoing a rhinoplasty can enhance one's appearance, it won't necessarily create a dramatic change or cause others to treat you differently.
The best candidates are those with clear and realistic expectations. It's important that our patients are in good physical and psychological health before considering rhinoplasty.
Dr Cooper has a particular interest and expertise in both aesthetic and reconstructive rhinoplasty here in Perth, WA. He spends a considerable amount of time during his consultations with clients discussing their individual goals and what is achievable. He uses state-of-the-art technology and advanced computer software to discuss the various options available and the goal is to reach a consensus as to what is an aesthetic ideal for​ each of his patients.
What are the Risks of Undergoing Rhinoplasty
As with all cosmetic procedures there are risks involved; however, major complications are infrequent. Perhaps the most common risk our Perth patients face is the result of their rhinoplasty surgery not meeting their expectations, especially when they were high to begin with.
To better explain the risks, it's important to note there are two different approaches with the rhinoplasty procedure. When the surgery is performed from inside the nose, no scars are visible. However, when it requires an open technique or narrowing of flared nostrils, small external scars will be present. In over 95% of rhinoplasty procedures Dr Cooper performs at our Perth clinic, he uses an open approach. In addition to temporary swelling and nasal stuffiness, other problems may include bleeding and septal perforation.
The most common complication is when the aesthetic ideals are not realised, particularly given the results are somewhat subjective. In 10% of cases a revision procedure may be offered.
Planning for Rhinoplasty Surgery at our Perth Clinic
When it comes to planning for your rhinoplasty surgery, communication is incredibly important. During the initial consultation at our Perth clinic, Dr Cooper will discuss the procedure with you and ask what you want to achieve with rhinoplasty surgery. The structure of your nose and face will then be carefully evaluated to discuss the possibilities.
Understanding the rhinoplasty procedure is important as there are factors that could affect the results. This can include the structure of your nasal bone, the shape of your face, the thickness of your skin, and your age.
Advanced computer imaging allows us to provide a more realistic picture of what your new nose could look like after the rhinoplasty surgery. We show all new patients these images to give them a better understanding of what the nose job procedure can and cannot do. The imaging system allows you to better visualise the proposed changes on how your nose will look following the surgery. Other procedures, such as chin augmentation, may be recommended if there is an imbalance.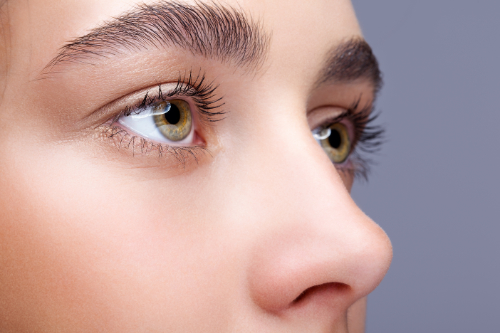 Rhinoplasty Surgery - What's Involved During the Procedure
When undergoing a procedure for rhinoplasty surgery at our Perth clinic, the duration of surgery is usually between 2-3 hours although more complicated procedures may require more time. During the procedure, incisions are made to separate the skin from the supporting framework of bone and cartilage. The underlying cartilage is sculpted, reduced or augmented. It may be necessary to harvest extra tissue from the temple, ear or rib. Dr Cooper will discuss the likelihood of this being necessary prior to your surgery. Alloplastic materials such as silicone are contra indicated in rhinoplasty.
The nature of the sculpting depends on the issue at hand and the look you want to achieve. This also guides the preferred technique used during the procedure. The skin is then re draped over the new nose structure. Once the nose surgery is complete, a splint is placed to help the nose maintain its shape. Nasal packs may also be used to stabilise the septum.
What to Expect After the Rhinoplasty Surgery
Once you've had your rhinoplasty surgery at our Perth clinic, you can expect swelling for several days around the area operated on. Your face will feel puffy and your nose may ache. Your anesthetist will prescribe medication to reduce any discomfort you may experience after your surgery.
We recommend that you stay in bed for the first day after your surgery with your head elevated to aid with the healing process. If your procedure requires nasal packing, it will be removed prior to discharge and you will begin to feel much more comfortable. Any swelling or bruising from the nose surgery will start to disappear within two weeks, although subtle swelling will remain for several months.
Most patients who undergo rhinoplasty at our Perth clinic can return to work a week following the surgery. However, it may be several weeks until you are completely ready to return to your normal schedule.
Your New Look After Rhinoplasty Surgery
After the surgery at our Perth clinic, it is easy to forget that you will be looking better especially when your face is bruised and swollen. Many patients often feel depressed initially after plastic surgery, but it is quite normal and understandable. Rest assured that this stage will eventually pass. As the days and weeks progress, your nose will begin to look much better. It is important to remember that healing is a slow and gradual process.
The final results after having a nose job may not be apparent for a year or longer. In the meantime, it is normal to receive unexpected reactions from family and friends. One thing to keep in mind, is to remember why you decided to have the rhinoplasty procedure in the first place. If your goals are met then you can consider the surgery a success.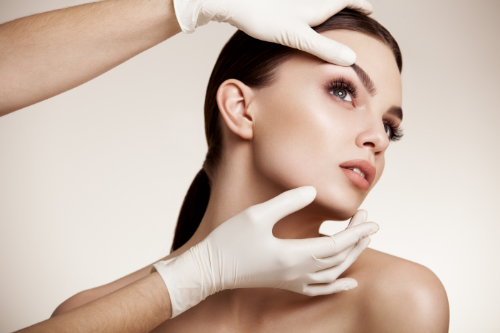 Not sure if rhinoplasty surgery is for you? Non-permanent soft tissue fillers are a valid option when there are minor defects in the nose shape. They can be administered in an outpatient setting and last a significant amount of time. They are a low-cost option to consider for those who don't want to undergo rhinoplasty.
To learn more about our Rhinoplasty procedure or book a consultation at our Perth clinic, contact us today.ot
Whether you're wanting to learn more about the rhinoplasty procedure offered at our Perth clinic, or to simply find out whether nose surgery is right for you. They are a low-cost option to consider for those who don't want to undergo rhinoplasty, book a consultation with our experienced surgeon, Dr Cooper by calling us on (08) 9389 9522.
Generally, it's best to recuperate at home where things are familiar, and you can easily access help, if necessary. Some people elect to go away for their recuperation after rhinoplasty, and that's fine if you have adequate access to wound care and help with daily chores.
Following your rhinoplasty procedure, you will be prescribed pain medication which may be an analgesic or an anti-inflammatory, or sometimes a combination, and this prescription is given to you by your anesthetist. Should you have concerns about post-operative pain relief, then you need to address these with your anesthetist.
Plastic surgeons undergo extended rigorous training which involves at least 7 years post graduate study.  As part of that program they learn about cosmetic surgery.  Under current legislation anyone can call themselves a cosmetic surgeon provided they are a doctor.  However, unless you have a higher specialist qualification in plastic surgery you are not allowed to call yourself a Plastic Surgeon.  Dr Cooper is a qualified Plastic and Reconstructive Surgeon who performs cosmetic surgery.
Ready to discuss your surgery?
BOOK A CONSULTATION AT RODIN CLINIC​
Ask Dr. Cooper a question