Skin Pen is the only TGA & FDA scientifically proven skin needling device in the world. Skin Pen is a minimally invasive procedure involving the movement of a pen-like device with an attached sterile, disposable cartridge tip containing small needles, over the skin's surface. The micro-needles puncture the skin and create tiny injuries that are not visible to the naked eye. These tiny punctures stimulate tissue regeneration through a process called "collagen induction therapy". This leads to the production of new collagen which improves skin structure, function & appearance.
There will be will noticeable improvement in wrinkles, pigmentation, skin texture and tightness. Improvement continues for up to 12 months.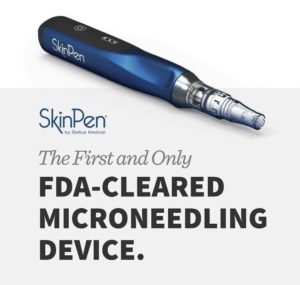 What skin conditions may be improved by Skin Needling?
Acne Scarring

Surgical Scars

Melasma

Wrinkles

Fine lines

Skin Tightness

Pigmentation

Enlarged Pores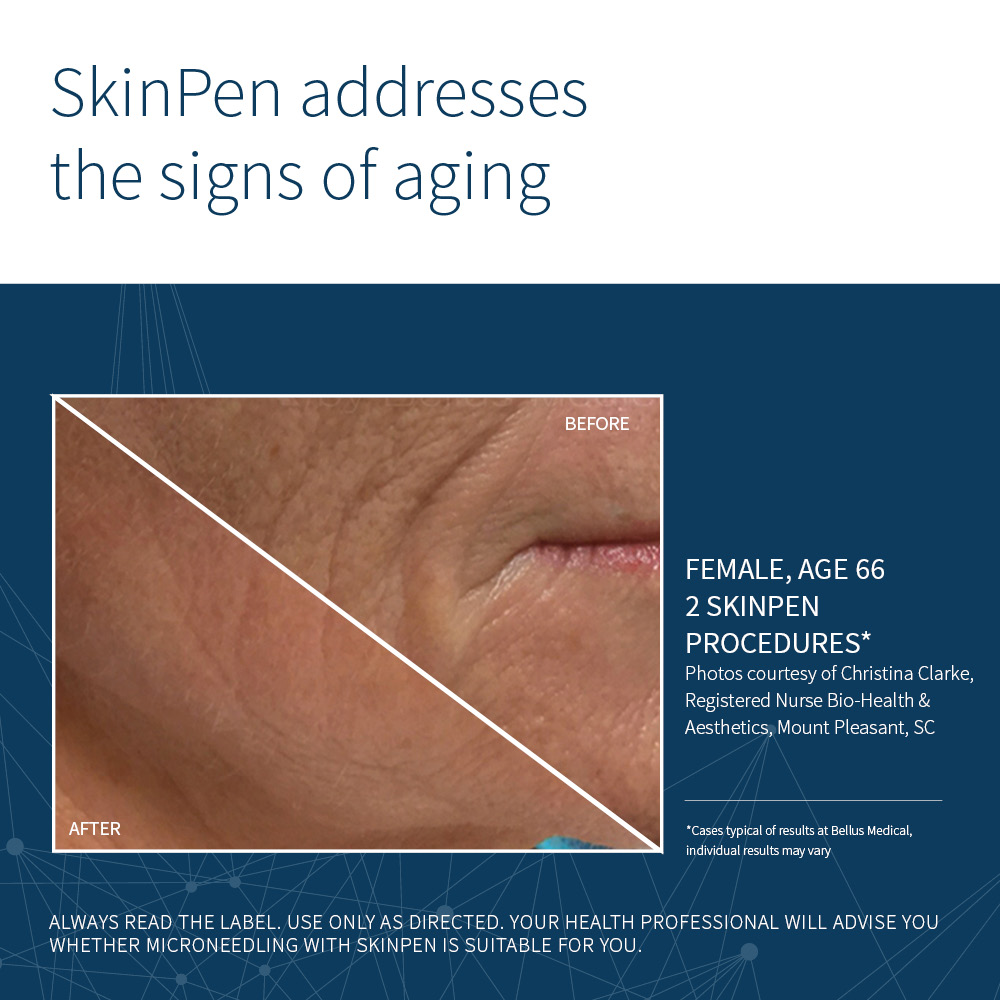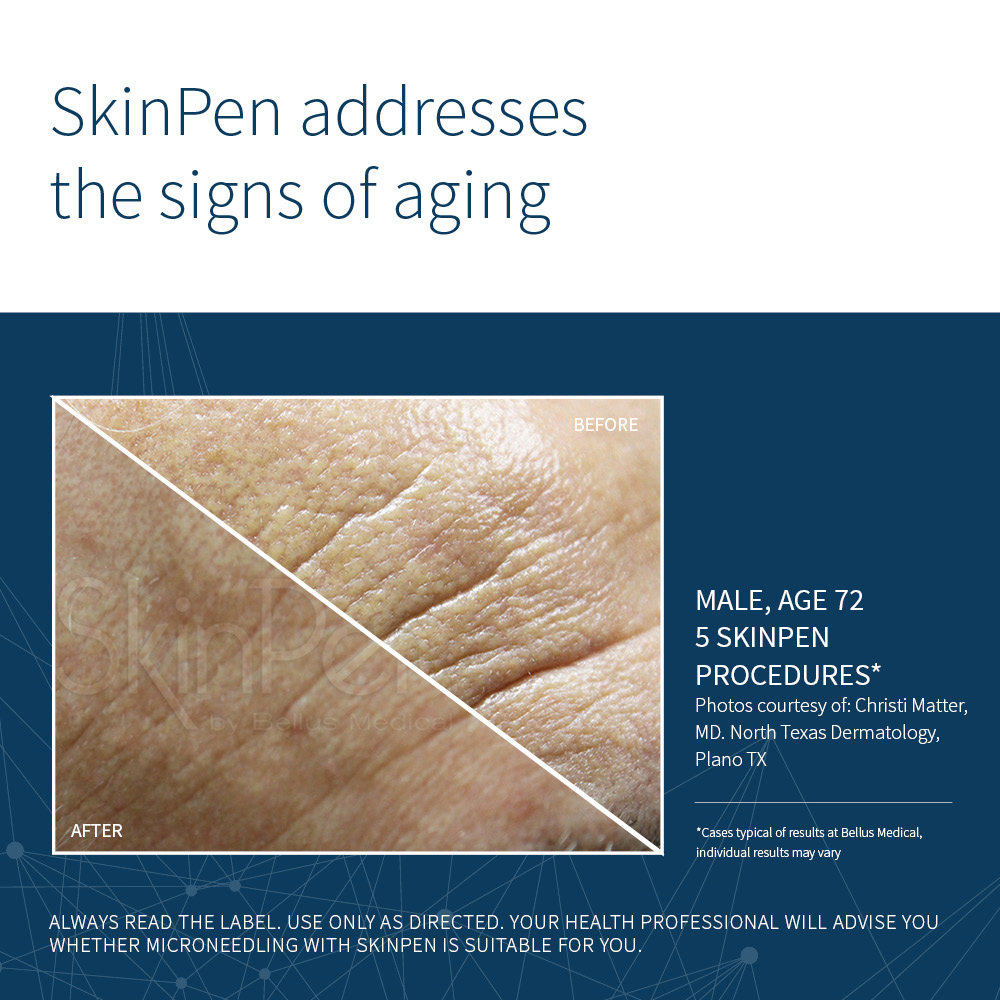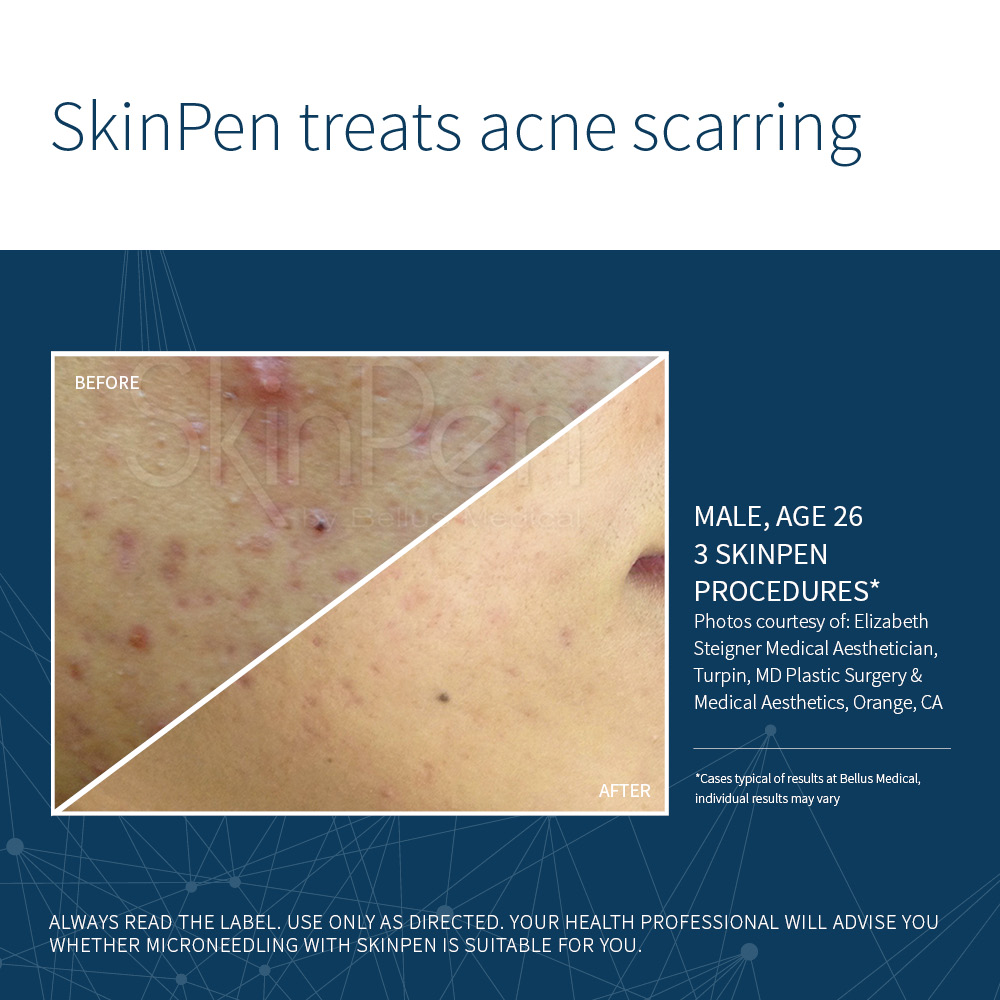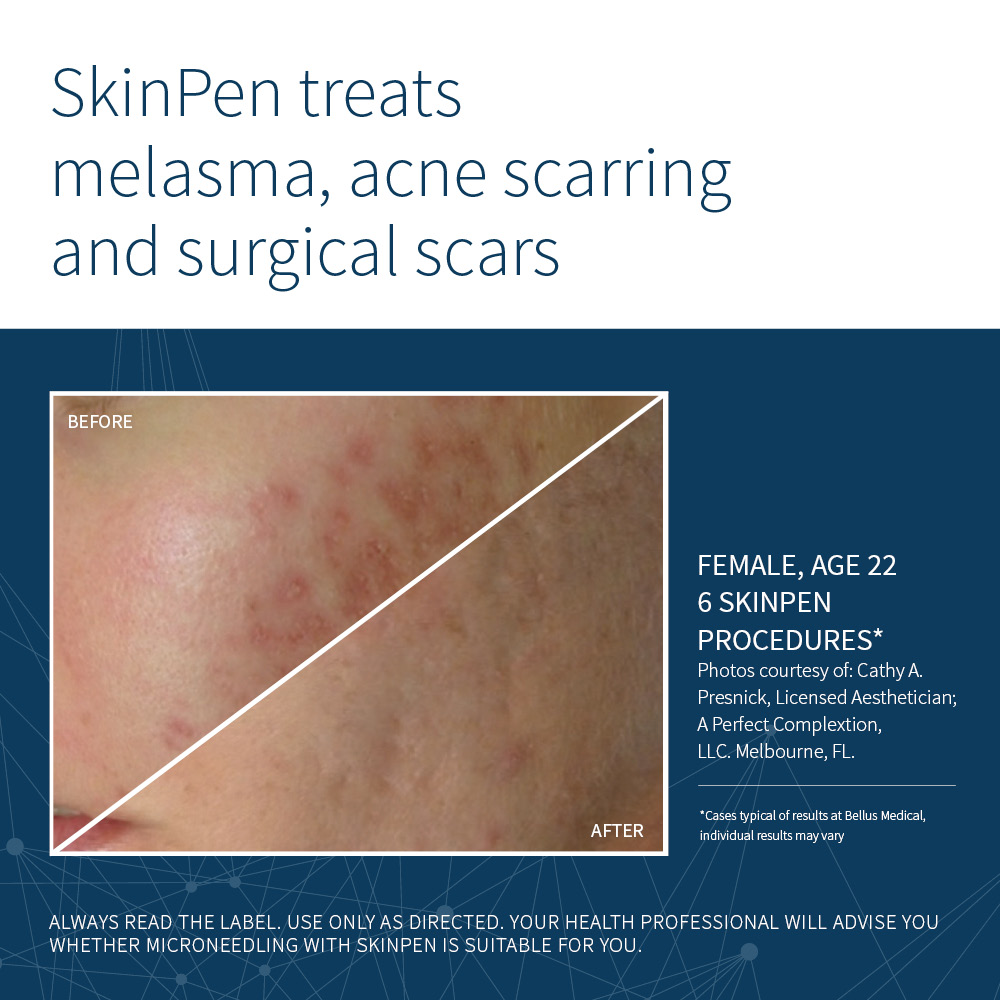 Pre treatment consultation
Portia will ask questions regarding your medical history, inclusive of any medication or nutritional supplement you may be taking to determine if Skin Pen treatment is suitable for you. It is therefore extremely important that you give full disclosure to avoid potential undesirable outcomes.
A topical anaesthetic will be applied to the skin for 30 mins prior to the procedure. Once the area is numb and the patient comfortable, the needling part of the procedure will begin. The practitioner will apply a sterile, single use cartridge and select the appropriate needle length. Skin Fuse Lift HG (a hydrogel) is applied to the skin's surface during the procedure to minimise friction.
The Skin Pen is moved over the skin multiple times causing thousands of micro puncture wound. This part of the procedure will take 15-20 mins. Some clients may experience a small amount of discomfort and a small amount of pin-point bleeding. The face will be cleaned, the bleeding will be controlled, and a hydrating/calming mask will be applied.
A minor sunburn like discomfort for the first day or 2 is not uncommon with redness and swelling. This rapidly resolves.
Bruising – common

Acne or Milia – common

Temporary post-inflammatory hyperpigmentation – somewhat common

Allergic granuloma formation – very uncommon

Systemic hypersensitivity – very uncommon

Persistent redness – very uncommon

Cold Sore Infection – if a patient has a history of cold sores

Bacterial Infection – very uncommon

Scarring – very uncommon
Portia will give you a detailed post-care sheet & a take home Skin Fuse Rescue Calming complex to apply post- treatment. It is essential that you only use skincare products recommended by your treating practitioner. Your skin will have microchannels for 24-48hrs that can alter the way your skin absorbs products. This may lead to allergic reactions and the formation of unwanted side effects.
The number of treatments necessary depends on patient expectations and on response, ranging between 1-5.  Most people have 3 treatments.  We prefer a minimum of 1 month between sessions.
Depending on the individual, some clients will be able to resume normal activities immediately following skin pen or the day after. The exception to this is exercise and activities that induce sweating and heat, as they may aggravate the skin post-procedure.
It may take up to 3-6 months to see the full results with Skin Pen. This is because beneficial effects associated with micro needling rely upon the wound healing process within the skin which takes time. The longevity of effect is variable and follow up treatments are often advised.
Get In Touch with our Surgeons
If you would like to book a consultation with Dr Timothy Cooper or Dr Robert Choa, get in touch with us or fill out the form below and one of our helpful staff will be in touch shortly