Liposuction Perth, Western Australia
Also referred to as Liposculpture, Fat Dissolve, Lipo, Body Sculpting, Body Reshaping and Fat Reduction, Liposuction is a cosmetic surgery procedure that is used to eliminate excess fat and help sculpt the body. If you're wanting to undergo liposuction in Perth, our experienced plastic surgeon, Dr Cooper, can help you achieve a more sculpted, appealing look.
Are You Considering Undergoing Liposuction in Perth?
If you're wanting to get rid of excess fat and sculpt your body, Liposuction is a cosmetic surgery procedure which is ideal for you. Liposuction is a cosmetic surgery procedure that is used to eliminate excess fat and help sculpt the body. The most targeted areas to have unwanted fat removed from include the abdomen, hips, thighs, knees, ankles, upper arms and neck. Although liposuction is not a substitute for dieting and exercise, it can remove stubborn areas of fat that don't respond to traditional weight-loss methods.
It is essential to have realistic expectations about the outcome of your cosmetic surgery and gain a clear understanding of what the procedure can and cannot achieve. Before you decide to have surgery, think carefully about your expectations and discuss them with your surgeon.
To find out more about our liposuction procedure in Perth, contact us today on (08) 9389 9522 to book an appointment.
Who are the Best Candidates for Liposuction?
The best candidates for liposuction are people of average weight with firm, elastic skin who have pockets of excess fat in certain unwanted areas. You should be physically healthy, psychologically stable and realistic in your expectations. Your age is not a major consideration. However, older patients have diminished skin elasticity and may not achieve the same results as a younger patient with tighter skin.
In your initial consultation, your surgeon will evaluate your health, determine where your fat deposits lie and assess the condition of your skin. He will explain the body-contouring methods that may be most appropriate for you. For example, if you believe you want liposuction in the abdominal area, you may learn that an abdominoplasty or "tummy tuck" may more effectively meet your goals.
Ultrasound-Assisted Lipoplasty (UAL)
Ultrasound-Assisted Lipoplasty (UAL); involves the use of tumescent fluid which is injected to the fat which helps numb and reduce bleeding in the area. A special cannula is then inserted under the skin and into the fatty tissue to deliver ultrasonic energy which causes the fat to liquefy. Following this, a suction cannula is used to remove the fat more easily, resulting in a smoother effect. UAL has been shown to improve the ease and effectiveness of liposuction in virtually all areas of the body, but more particularly in fibrous areas, such as the upper back or the enlarged male breast.
What Are the Risks of Liposuction
Liposuction is normally very safe. Large volume liposuction of more than 5 litres carries more significant risk with greater fluid shifts. Overweight people are also more prone to deep vein thrombosis.
Specific complications include contour problems and disturbance of sensation in the treated area. Numbness generally settles with 6 weeks of surgery. It is important to note that cellulite is not improved by undergoing liposuction. The scars from liposuction are small and strategically placed to be hidden from view. Contour problems are usually minor but may require a "touch up" if they persist. Imperfections in the final appearance are not uncommon after liposuction. The skin surface may be irregular, asymmetric or even "baggy", especially in the older patient.
After Your Liposuction or Liposculpture Surgery in Perth
After your liposuction surgery you will likely experience some blood/ fluid drainage from the incisions. To control swelling and to help your skin better fit its new contours you will be fitted with a snug elastic garment to wear over the treated area for a 2-3 weeks. Pain is usually short lived and managed with oral analgesics.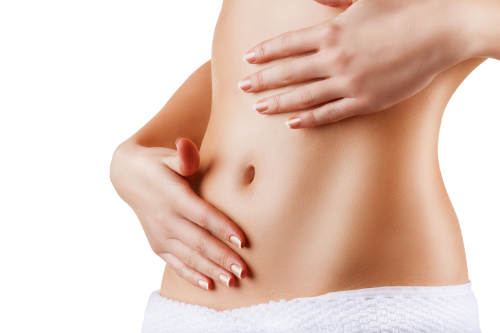 Liposuction in Perth - Cost and Prices
The costs associated with liposuction or body contouring will vary, depending on a number of factors. But simply put, the more areas of the body and the size of the area where you require liposuction, will determine the overall costs and price of the surgery. For a better understanding of all the costs and prices associated with liposuction, please contact our Perth clinic today to book a consultation with Dr Cooper, where he will discuss in more detail what will be involved in the surgery, as well as the overall cost and fee.
If you're interested in undergoing liposuction or liposculpture in Perth, rely on Dr Cooper at Rodin Clinic. To find out more about our liposuction surgery and what's involved, contact us today on (08) 9389 9522 to book a consultation.
Generally it's best to recuperate at home where things are familiar and you can access help.  Some people elect to go away for their recuperation and that's fine as long as you have adequate access to wound care and help with daily chores.
Following your surgery you will be prescribed pain medication which may be an analgesic or an anti-inflammatory or sometimes a combination and this prescription is given to you by your anaesthetist . Should you have concerns about post-operative pain relief then you need to address these with your anaesthetist.
Plastic surgeons undergo extended rigorous training which involves at least 7 years post graduate study.  As part of that program they learn about cosmetic surgery.  Under current legislation anyone can call themselves a cosmetic surgeon provided they are a doctor.  However, unless you have a higher specialist qualification in plastic surgery you are not allowed to call yourself a Plastic Surgeon.  Dr Cooper is a qualified Plastic and Reconstructive Surgeon who performs cosmetic surgery.
Ready to discuss your surgery?
BOOK A CONSULTATION AT RODIN CLINIC​
Ask Dr. Cooper a question