Face Lift Surgery at Our Perth Clinic - Overview
Wondering whether you should undergo a face lift? The best candidate for a face lift is a man or woman whose face and neck have begun to sag, but whose skin still has some elasticity and whose bone structure is strong and well-defined. The age demographic for face lift surgery in Perth is often between 40 and 70 years.  A face lift, a mini face lift, or a lower face and neck lift can make you look younger and fresher, and it may enhance your self-confidence in the process. Before you decide to have a face lift, think carefully about your expectations and discuss them with your surgeon.  To view some of our recent before and after face lift images please see our gallery.
What Are the Risks of Undergoing a Face Lift, Mini Face Lift or Lower Face and Neck Lift Procedure
Many patients are concerned about visible scarring from a lower face and neck lift. Throughout the procedure, the ultimate care is taken to avoid the stigmata of a face lift such as raising the sideburn, pulling the ear lobe down or a step off in the hairline behind the ear. Hematoma (bleeding) is a complication that can occur in the early postop period and rarely may necessitate a further operation to drain the collection.
Nerve injury is an infrequent complication that may become apparent after the operation. It can involve sensory or motor nerves (involving the lower lip or forehead muscles). If such a complication occurs after a face lift or lower face and neck lift procedure, it usually resolves in the first few months following surgery.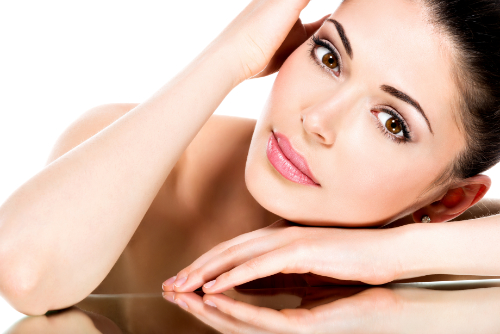 Planning Your Face Lift Surgery at Our Perth Clinic
Whether you're undergoing a minor face lift procedure, or a lower face and neck lift, a face lift is a very individualised procedure. In your initial consultation at our Perth clinic, Dr Cooper will evaluate your face, including the skin and underlying bone and soft tissue structure, and discuss your goals for the surgery. Computer simulation using your image is extremely helpful in the consultation, allowing you to envisage the end result prior to undergoing any surgery.
Advice regarding pre- and post-operative skin care is available from our aesthetic nurse. Smoking is an absolute contraindication when considering face lift surgery. Carefully following these instructions will help your surgery go more smoothly. Don't hesitate to ask your doctor any questions you may have, especially those regarding your expectations and concerns about the results.
For more information regarding a face lift in Perth or to make an appointment, please feel free to contact us at any tiem on (08) 9389 9522. 
Evolving Trends in Face Lift Surgery
Modern trends in face lift surgery include minimising scars and repositioning facial soft tissues to avoid the stigmata of an "operated look". Patients are also having procedures at a younger age when surgery can be less invasive. If you're after a mini face lift, or face lift which is less invasive, our experienced team can work with you and your needs to achieve your desired look. During your face lift consultation at our Perth clinic, we recommend discussing these trends with Dr Cooper to find out more about what can be achieved.
The Face Lift Surgery We Provide in Perth
Face lifting is performed in hospital under general anaesthesia. Usually, an overnight stay is recommended after the procedure. A facelift usually takes three to four hours or longer if you're having other procedures completed at the same time. Other procedures that may be performed include fat augmentation, brow lifting, laser resurfacing, blepharoplasty and rhinoplasty. Incisions usually begin at or above the hairline in the temples, extend in a natural line in front of the ear and continue behind the earlobe to the lower scalp. If the neck needs work, a small incision may also be made under the chin.
The surgeon separates the skin from the layer below. Fat may be trimmed or suctioned from around the neck and chin to improve the contour. The surgeon then tightens the underlying muscle and membrane, pulls the skin back, and removes the excess. Stitches secure the layers of tissue and close the incisions.
Following surgery, a small, thin tube is temporarily placed under the skin behind your ear to drain any blood that might collect there. The surgeon will also wrap your head loosely in bandages to minimise bruising and swelling.
After Your Face Lift Surgery
You should not feel significant discomfort after a face lift. Some numbness of the skin is quite normal and will disappear in a few weeks or months. If you've had a drainage tube inserted, it will be removed the day after surgery. Bandages are usually removed after 1-2 days, and you can then shower and wash your hair. You should be up and about in a day or two, but we recommend taking it easy for the first week after surgery.
Most of your stitches will be removed after about 5-7 days. Your scalp may take longer to heal, and the stitches or metal clips in your hairline could be left in a few days longer. Your surgeon will give you more specific guidelines for gradually resuming your normal activities. It is important to avoid strenuous activity for at least two weeks; walking and mild stretching are fine.
At the beginning, your face may look and feel rather strange. Your features may be distorted from the swelling, your facial movements may he slightly stiff, and you'll probably be self-conscious about your scars. Some bruising may persist for two or three weeks after surgery.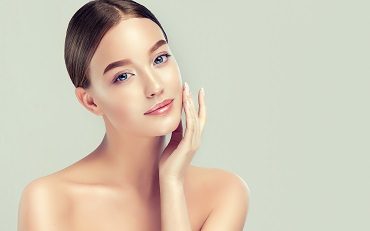 Thread Lifts and Other Non-Invasive Treatments
Thread lifts have been popularised as a relatively non-invasive, low cost, minimal downtime alternative to facelifting. They are far from low cost and are not effective in the long term. Most face lift surgeons do not offer to perform them for a number of reasons. If you wish to find out more about why we don't provide thread lifts at our clinic, Dr Cooper will explain the reasons, and can help tailor a more minor, non-invasive approach to your face lift procedure.
Whether you're wanting to learn more about the type of face lift procedures we provide at our Perth clinic, or to simply find out whether face lift surgery is right for you, book a consultation with our experienced surgeon, Dr Cooper by calling us on (08) 9389 9522.
Generally it's best to recuperate at home where things are familiar and you can access help.  Some people elect to go away for their recuperation and that's fine as long as you have adequate access to wound care and help with daily chores.
Following your surgery you will be prescribed pain medication which may be an analgesic or an anti-inflammatory or sometimes a combination and this prescription is given to you by your anaesthetist . Should you have concerns about post-operative pain relief then you need to address these with your anaesthetist.
Plastic surgeons undergo extended rigorous training which involves at least 7 years post graduate study.  As part of that program they learn about cosmetic surgery.  Under current legislation anyone can call themselves a cosmetic surgeon provided they are a doctor.  However, unless you have a higher specialist qualification in plastic surgery you are not allowed to call yourself a Plastic Surgeon.  Dr Cooper is a qualified Plastic and Reconstructive Surgeon who performs cosmetic surgery.
Ready to discuss your surgery?
BOOK A CONSULTATION AT RODIN CLINIC​
Ask Dr. Cooper a question