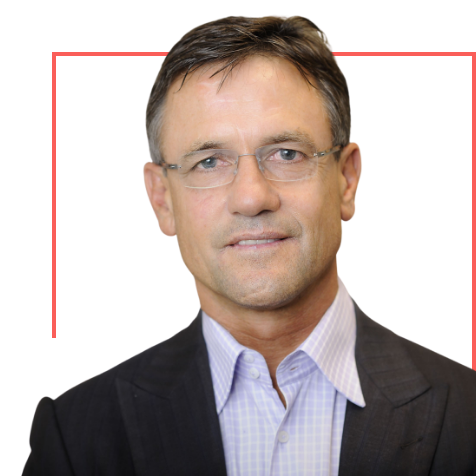 Dr Timothy Cooper's (MED0001549271) principle areas of clinical interest are Rhinoplasty, Face lift and Breast Surgery. He regularly attends National and International meetings and workshops concentrating on these areas of clinical interest. Dr Cooper is widely published in peer reviewed articles in Plastic and Reconstructive Surgery and regularly presents at both national and international surgical meetings.
Dr Cooper is a Fellow of the Royal Australasian College of Surgeons with a Bachelor of Medical Science and a Bachelor of Surgery.
Dr Timothy Cooper commenced training in General Surgery in 1986 after several years working for The Royal Flying Doctor Service in the Kimberley's. He commenced training in Plastic and Reconstructive Surgery in 1989 then subsequently undertook training at Cork University Hospital in Ireland, the University of Pittsburgh in Pennsylvania, and the Davies Medical Centre in San Francisco. Dr Timothy Cooper completed his training in Plastic and Reconstructive Surgery in Sydney in 1996, at the Prince of Wales and Sydney Children's Hospitals. Dr Timothy Cooper has had extensive training in all aspects of Plastic and Reconstructive Surgery including time spent with several prominent cosmetic surgeons in London, Pittsburgh, Dallas, New York, San Francisco and Sydney.
He was awarded the Fellowship of the Royal College of Surgeons in England in 1994, and the Plastic and Reconstructive Surgery Fellowship of the Royal Australasian College of Surgeons in 1996. Dr Timothy Cooper has been in private practice since 1997 and is a member of the Australian Society of Plastic Surgeons, the Australasian Society of Aesthetic Plastic Surgeons, The International Society of Aesthetic Plastic Surgeons and a corresponding member of the American Society of Plastic and Reconstructive Surgeons
He is the former Head of Department and Supervisor of Postgraduate Training at Sir Charles Gairdner Hospital, Perth, Senior Lecturer with The University of Western Australia Medical School and a Senior Consultant at Fiona Stanley Hospital. He has been responsible for training and mentoring of over 40 Plastic Surgeons in Australia.  He operates at The Mount Hospital, Perth, Subiaco Private, Subiaco, Wembley Day Surgery, Hollywood Hospital, Nedlands, Fiona Stanley Hospital, Murdoch and St John of God Hospital, Geraldton.
On a personal level Dr Cooper has three adult children who have successful careers in TV Journalism, Occupational Therapy and Photography. Along with his daughters he was featured in an article published in The Weekend West Australian entitled "What Women Want". He is an avid instrument rated pilot who flies for both pleasure and business, providing specialist services to the Mid-West. When not flying or operating Dr Cooper loves to surf, kite surf and sail.
In 2015 he was awarded an Order of Australia AM in recognition of his services to the field of Plastic Surgery in Australia and for his volunteer work in Bali, Indonesia. He is also a previous recipient of the Paul Harris Fellowship, a prestigious Rotary honour in recognition of his volunteer surgical service commitment.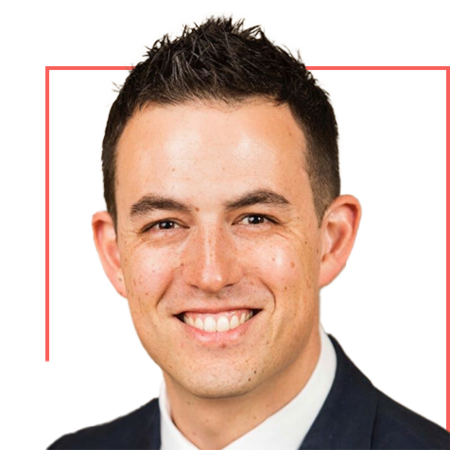 Dr Rob Choa (MED0002049063) is Specialist Plastic Surgeon both in Australia (FRACS) and the UK (FRCSEd Plast), who has been working in Perth since 2016. He has gained significant exposure to all aspects of aesthetic plastic surgery and is a trusted name in breast, body and facial procedures. He is a Consultant in the public health system, working at Fiona Stanley Hospital, Rockingham General Hospital and the Fremantle Hospital Hand unit.
Dr Choa has recently joined Rodin Clinic in Nedlands, but also has clinics in Mandurah, Geraldton and Sorrento. He is accredited to undertake plastic surgery operations – both medical and cosmetic at St John of God Hospital Mount Lawley, The Park Private Hospital Mount Lawley, Glengarry Private Hospital Duncraig and St John of God Hospital Geraldton.
Dr Choa attended Liverpool Medical School in the UK, graduating with honours in 2005. During his time at medical school, he undertook an additional degree in Anatomy, obtaining first class honours. Throughout his training he has worked at a number of prestigious hospitals, including the Queen Elizabeth Hospital Birmingham, Chelsea and Westminster Hospital in London and the Nuffield Orthopaedic Centre in Oxford.
In 2014 he attended one of the top 25 business schools in the world, Warwick Business School, and obtained a Masters in Business Administration (MBA). His thesis looked at how LEAN principles can be applied to plastic surgery services and was awarded a distinction.
Dr Choa currently has 18 peer reviewed scientific articles and numerous national and international presentations on a wide variety of plastic surgery topics. He is keen on training junior surgeons and has set up the Fiona Stanley Hospital Plastic Surgery OSCE exam. He is also an examiner for the Royal Australasian College of Surgeons clinical exam.
In 2016 Dr Choa travelled to Perth, to gain further exposure to complex microsurgical reconstructions at Fiona Stanley Hospital. Following this fellowship he returned to London to undertake an aesthetic fellowship at the London Clinic on Harley Street, working with and learning from world-renowned surgeons – including Paul Harris, David Ross and Charles East.
In 2020 Dr Choa was awarded the FRACS qualification – the benchmark qualification for specialist surgeons in Australia and New Zealand.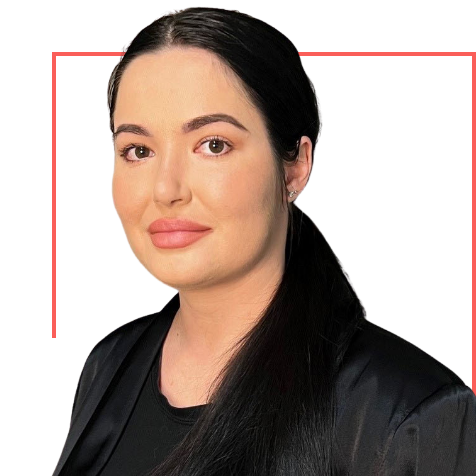 Portia is our Registered Nurse and graduated from Edith Cowan University with a Bachelor of Science in 2013 as a Registered Nurse with Honours.  After 2 years of working as a Cardio Thoracic nurse in Perth, she developed an interest in cosmetic medicine. With over 10 years' experience Portia has developed her knowledge base and widened her interest in this area through attending cosmetic conferences and specialised training Australia wide.  Her passion for this field is evident and her drive to continually learn promotes safe practice and natural looking results.
Portia has been in the cosmetic beauty industry for 14 years as an aesthetic consultant on a part-time basis.  She is now regarded as one of the most skilled and experienced injectors in Perth and is often complimented by patients for her amazing work. Portia has also completed Laser and IPL safety courses and is highly skilled in skin resurfacing and hair removal. We are delighted to have her as part of the Rodin team.
She is available for consultations and treatments Monday to Friday and late Wednesday evenings.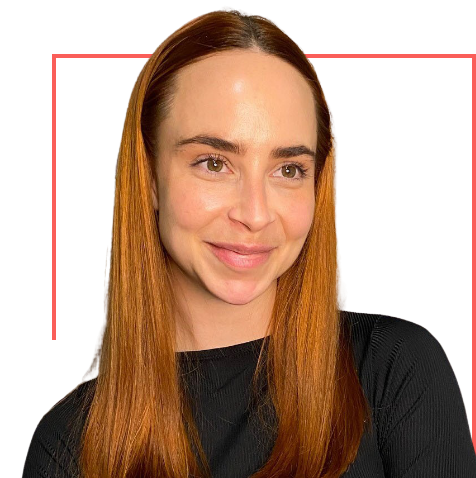 Jade joined our team at Rodin Clinic in 2019 and is our Patient Care Co-ordinator and Receptionist.
She comes with a background working in Private Hospitals as well as customer service.
Jade is a very driven and hardworking professional, committed to providing excellent customer service with our patients. She is well known for her patience and going that extra mile to help others. Jade takes pride in being efficient and her calm demeanour is appreciated in our busy practice.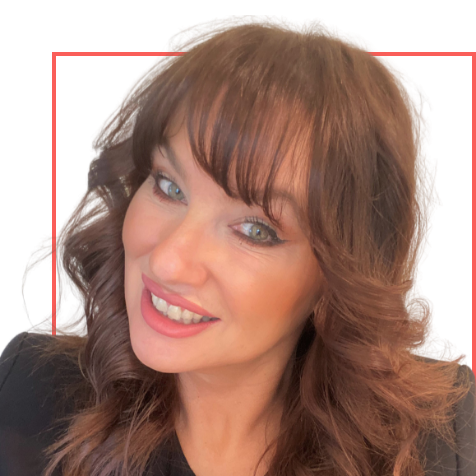 Sharlene is our Practice Manager and joined Rodin Clinic in 2013.
Sharlene has an extensive and diverse knowledge in business management, marketing, administration, accounting and sales. She has excellent organisational skills and is passionate about skin care, cosmetics and the Beauty Industry in general.
"I'm inspired and humbled to see patients going through complete transformations both externally and internally. Whether they come in for health or aesthetic reasons, a more attractive look can boost confidence and self-esteem. It's wonderful to see and be a part of that."