Tim recently returned from aid trip to Bali. This was under the auspices of the Kolewa Foundation and The John Fawcett Foundation. Mark Duncan Smith a specialist Burn Surgeon also attended. His expertise was put to good use as the majority of patients presented with quite nasty burns contractures, principally of the neck, arms and legs. There were also a small number of cleft lip and palate patients. These patients had traveled from as far away as Borneo, Timor, Sumba and Rote.
 In all 25 patients were seen in clinic and 21 were operated on over the next 3 days. It was also an opportunity to teach a local surgeon Dr Anom Ratna some of the finer points of burns reconstruction.
The operations went smoothly and most patients were discharged before the end of the visit. The biggest risks faced include early onset infection that can interfere with skin graft take. Aside from graft take graft recontracture can be problematic.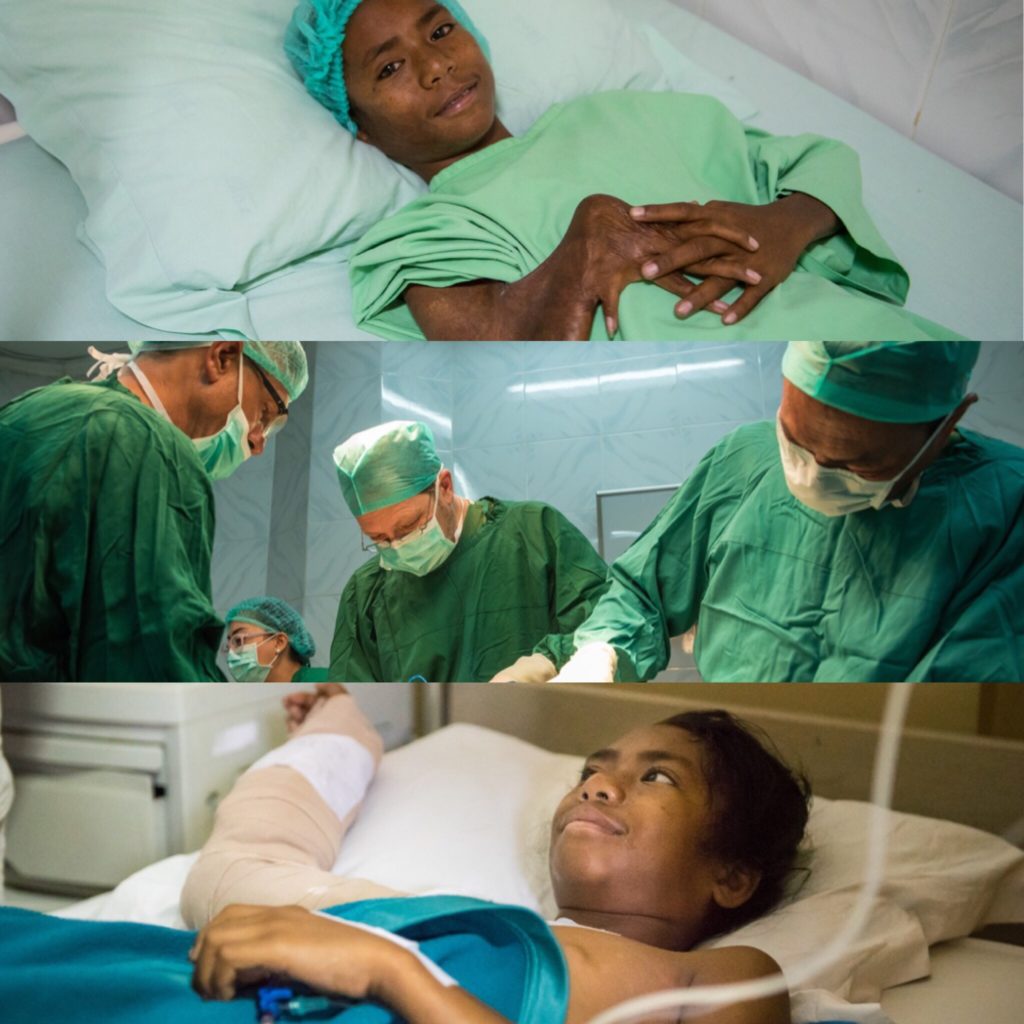 The organisation offered by the John Fawcett Foundation was superb and the mission was well received. It was very gratifying to see the look of appreciation from all the patients concerned. A follow up trip is planned in the next 12 months.