Breast Reduction Procedures
Here at Rodin Clinic, we offer patients who want to achieve a smaller chest area for physical relief, the option to undergo breast reduction surgery in Perth. Contact our clinic today if you require more information or if you would simply like to book a consultation with Dr Timothy Cooper, our experienced Plastic Surgeon at Rodin Clinic.
What are the indications for breast reduction?
Breast reduction is usually performed for physical relief from breast hypertrophy rather than simply cosmetic improvement.  Most women who have the surgery are troubled by large, sagging breasts that restrict their activities and cause them physical discomfort.
In most cases, breast reduction isn't performed until a woman's breasts are fully developed. However, it can be done earlier if large breasts are causing serious physical or psychological discomfort. The best candidates are those who are mature enough to fully understand the procedure and have realistic expectations about the results.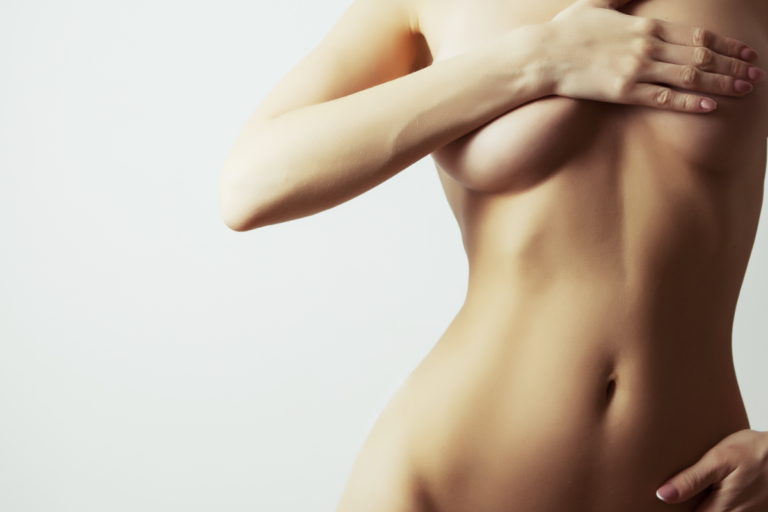 Planning your breast reduction surgery
In your initial consultation, it's important to discuss your expectations frankly with your surgeon.
He will examine and measure your breasts and will photograph them for reference. He will then discuss the variables that may affect the procedure such as your age, the size and shape of your breasts, and the condition of your skin. He will describe the procedure in detail, explaining the risks and limitations and making sure you understand the scarring that will result.
Some women are suitable for a liposuction only reduction which is less invasive and avoids visible scars. The degree of reduction and lift is more difficult to predict but the recovery is generally quicker.
What are the risks from breast reduction?
Breast reduction is not a simple operation, but it's normally safe when performed by a plastic surgeon. Nevertheless, as with any surgery, there is always the possibility of complications. The procedure does leave permanent scars. There is no guarantee of a cup size or exact symmetry. Future breast-feeding may not be possible since the surgery may interfere with the milk ducts leading to the nipples. Some patients may experience a permanent loss of feeling in their nipples. Rarely, the nipple and areola may lose their blood supply and part of that tissue may die.
The breast reduction surgery
The procedure is performed under general anaesthetic and usually takes two hours. The standard skin incision is a Wise or anchor pattern scar with the nipple placed at the apex of the breast mound. Liposuction may be used to remove excess fat from the armpit area. The wounds are closed with dissolvable sutures and drains are used.
You are usually in hospital overnight. You may feel some mild pain for the first couple of days and your anaesthetist will prescribe medication for this. Drains are removed before discharge. The dressings are left intact until the next clinic visit. A surgical support bra should be worn for comfort.
Although you will be up and about in a day or two, your breasts may still ache occasionally for a couple of weeks. You should avoid lifting or pushing anything heavy for three or four weeks. Most women can return to work and social activities in approximately two weeks. But you'll have much less stamina for several weeks, and should limit your exercises to stretching, walking and/or swimming until your energy level returns.
Although much of the swelling and bruising will disappear in the first few weeks after breast reduction surgery, it may be six months to a year before your breasts settle into their new shape. The scars may remain lumpy and red for some months but gradually become less obvious, eventually fading to thin white lines.
Of all plastic surgery procedures, a breast reduction results in the most dramatic body-image changes. You'll be rid of the physical discomfort of large breasts, your body will look better proportioned, and clothes will fit you better.
Book a Breast Reduction Consultation Today
Contact our Perth clinic today to schedule an initial consultation for your breast reduction surgery in Perth. Our team is here to answer your questions and provide more details.

Breast lift or mastopexy is when the breast mound and nipple are raised on the chest wall without reducing the breast volume. This procedure is often requested following having children and breast feeding or as a result of extreme weight loss.
To find out more about breast lifts, click here.
Following your surgery you will be prescribed pain medication which may be an analgesic or an anti-inflammatory or sometimes a combination and this prescription is given to you by your anaesthetist . Should you have concerns about post-operative pain relief then you need to address these with your anaesthetist.
Plastic surgeons undergo extended rigorous training which involves at least 7 years post graduate study. As part of that program, they learn about cosmetic surgery. Under current legislation, anyone can call themselves a cosmetic surgeon provided they are a doctor. However, unless you have a higher specialist qualification in plastic surgery you are not allowed to call yourself a Plastic Surgeon. Dr Cooper is a qualified Plastic and Reconstructive Surgeon who performs cosmetic surgery.
Ready to discuss your surgery?
BOOK A CONSULTATION AT RODIN CLINIC​
Ask Dr. Cooper a question